Welcome!

I am a Research Analyst at the Center for Naval Analyses,
a federally funded research and development center (FFRDC) that performs directed research and analysis for the U.S. Navy, Marine Corps and other Department of Defense organizations. Prior to CNA, I was
a Pre-Doctoral Fellow in the Program on Order, Conflict, and Violence (OCV) at the Whitney and Betty MacMillan Center for International and Area Studies at Yale University.
I received my Ph.D. in Foreign Affairs from the
University of Virginia
in 2018.
My doctoral research focused on civil wars, insurgency, and the behavior of violent non-state actors
. My dissertation, Selecting Success: Recruitment and Insurgent Effectiveness in Civil Wars, integrated original interview and archival research with secondary sources to evaluate insurgent group performance during the conflicts in Jordan (1968-1971), Eritrea (1961-1991), and Oman (1964-1975). My doctoral research was supported by the
Eisenhower Institute at Gettysburg College, the
Zeit Foundation's Trajectories of Change program, the Smith Richardson Foundation, Project on Middle East Political Science, and the Center for Global Inquiry and Innovation, Institute of the Humanities & Global Cultures, and Quandt Fund for International Research at the University of Virginia.

Prior to attending graduate school, I received my B.A. with honors in Government and Economics from Wesleyan University, and was born and grew up in Boston, MA.
---
Powered by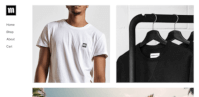 Create your own unique website with customizable templates.